One thing for sure is that motorcycle gives us a sense of freedom. There's no denying that those who are speed freaks get a kick for riding fast dirt bikes. The feeling of being in control of how fast you can travel from one point to another is an amazing privilege.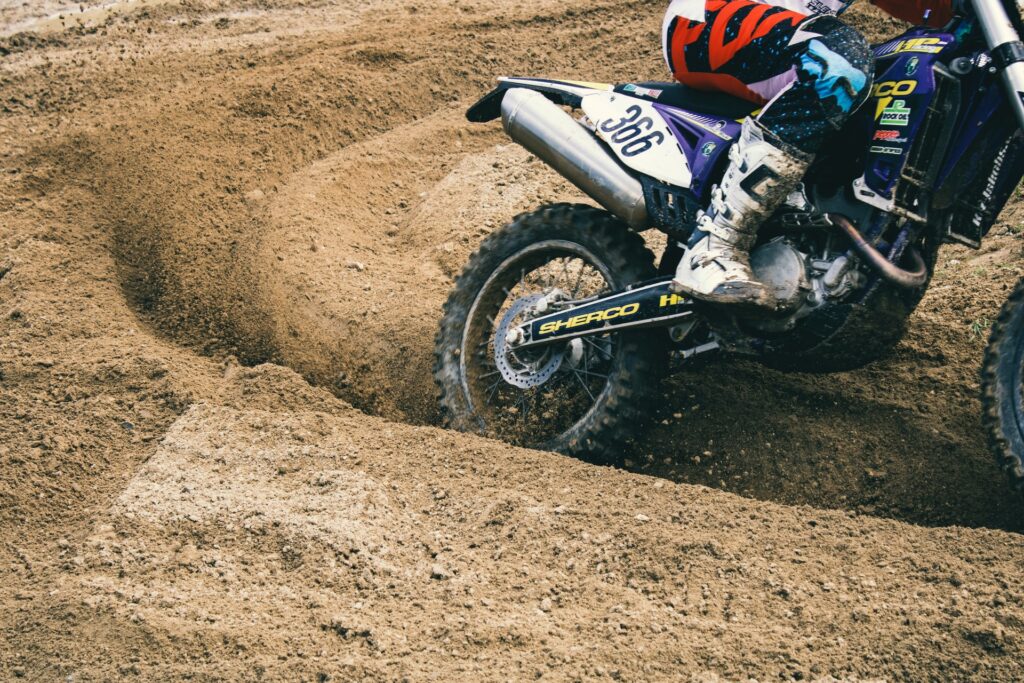 Sure, there are thrilling and exciting sports like mountain biking, sky diving, skiing, but nothing would match the zeal and power of a dirt bike.
If you are new, you should know that dirt biking is a motorcycling discipline for several years. With time, more and more riders are trying dirt biking by being equipped with necessary accessories and understanding the importance of intricate parts like the dirt bike clutch levers.
Dirt bikes are best for unsurfaced roads or rough terrains. These motorcycles are different from the street ones, and here's how:
Suspension – Off-road suspensions are geared towards handling heavier impacts and tough surfaces.
Frame – Dirt bike frames are built differently than sports motorcycles. These frames can withstand stresses and materials. They are designed to prevent falling over and overcoming obstacles.
Tires – The dirt bike tires are different from the usual motorcycles and provide better traction and easy navigation on uneven surfaces.
Essential Dirt-Bike Accessories
Are you daydreaming of tackling rough hilly surfaces and dirt patches? Do you know that you can get yourself a dirt bike and experience the exhilarating journey anytime! All you need is to pack vital accessories like hydration packs or dirt bike clutch levers, and you can get started!
Here are a few essential dirt bike accessories you shouldn't miss out on:
Stand
Having the right tool can help you reach places! And one of the crucial tools for your dirt bike is a stand. Something strong enough to support your dirt bike will be beneficial. Find the best stand online that can hold your dirt bike's weight without causing damage. Make sure you go through the reviews.
Skid Plates
Your dirt bike must have a skid plate, but you do not want to risk your ride, so invest in a good quality skid plate. Harsh terrains can tear the underside and the engine, which can cost you expensive repairs.
The material of the skid plate can be according to your preference and budget. Make sure your dirt bike has an excellent quality skid plate before your start journeying.
Clutch Levers
The dirt bike clutch lever fully disengages and engages the power from the engine to the rear wheel. This helps prevent the dirt bike from moving ahead no matter how much the roll on the throttle.
Dirt bike clutch levers are the soul because, without them, you cannot stop or go. It allows shifting gears easily for more power and to slow the roll. There are several clutch levers online, but make sure you buy one that gives good grip and control.
Handle Plugs
Just handlebars, right? Well, you shouldn't underestimate it! The dirt bike handlebars have open ends, allowing the water and debris to accumulate over time, leading to corrosion. This might weaken the metal in the handlebar and break while riding. It could be dangerous and expensive. Stay on the safe side and buy handle plugs, which are pretty cheap.
Chain Wax
No matter the weather condition, a chain wax can help you ride exceptionally well. It is easy to use and essential for all dirt bike riders. All in all, it extends the life of the motorcycle chain and makes riding smoother.
Pressure Gauge
You may fail to find a roadside repair shop if your tire has an issue. The good choice is to keep a pressure gauge with you if you are stranded in the middle of the road. It helps to measure in small increments and adjusting the pressure of the tire accordingly.
There are several options for pressure gauges in the market, depending on the size and price.
Auxiliary Fuel Tank
Running out of fuel could be a complete nightmare, especially if you cannot find a gas station nearby. The best way to continue on your dirt bike journey is to carry fuel for yourself. It may not be a thrilling idea, but the safest.
An auxiliary fuel tank will be helpful when you are planning on going for long rides, and you might need to fuel up in the middle.
Toolkit
Lastly, you will require a toolkit to maintain your dirt bike in rugged terrains. The toolkit can have specific items important in your journey. Dirt bikes need maintenance, so it is best to carry one with you. This way, you don't have to be worried about anything, and you can keep the least important tools in your truck.
Conclusion
There is an exhilarating feeling of riding a dirt bike and a whole different experience. For numerous riders, it helps in relieving stress, improving mental alertness, and increasing strength.
To ride safely, you need to ensure that you have all the necessary accessories, like the dirt bike clutch levers, etc., upgraded and checked. This way, you can enjoy the thrill of riding!